Click Here for the Mobile Version of our Current Issue!
Jan 2015 Palm Beaqch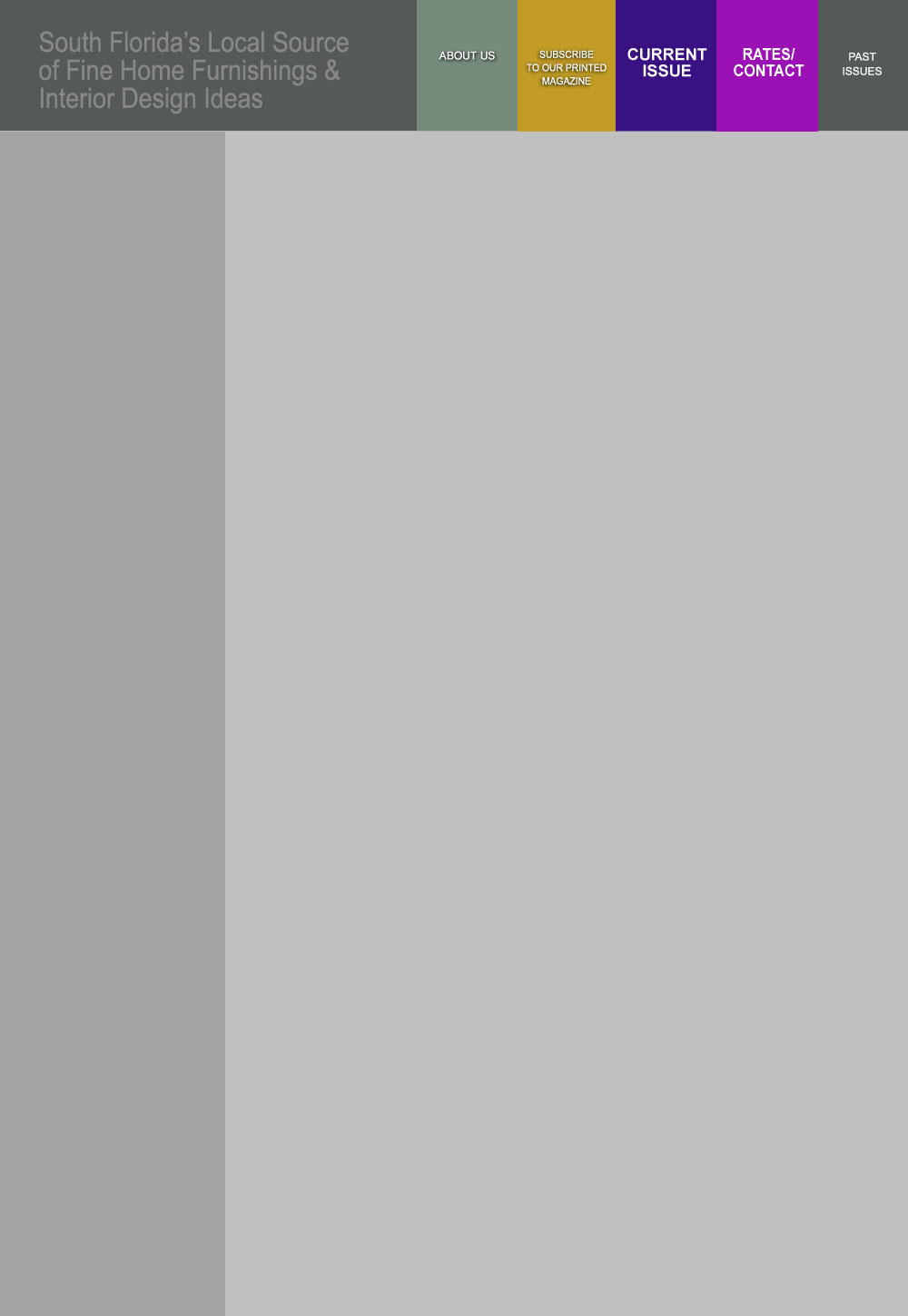 Make Florida Decor your go-to- magazine for great interior decor ideas and source for fine contemporary, transitional, and traditional furniture. What's best is that Florida Decor presents all local showrooms run by South Florida's most talented craftsmen and home furnishings showroom owners. Our advertisers are conveniently located in Fort Lauderdale, Miami, Aventura, Hallendale, Boca Raton, Davie, Hollywood, Weston, Coral Springs, and many more areas in South Florida. We also feature excellent decorating tips and the latest trends in design.

Actual Testimonial From
Advertiser Turner Bay!
MORE TESTIMONIALS
from advertisers...if you're considering advertising!

"When my ads come out in Florida Decor, I always get flooded with customers. Some people even point to the style vanity they saw in the ads and ask for it. I can honestly say that Florida Decor has built my customer base tremendously. - Judge,
The Joshua Tree 954.564.8636

"Larry, I just wanted you to know that I got 3 jobs from the last issue. And I have gotten great responses consistently from the magazine - more than any other magazine. Love it!" - Sherri Goode, 954.701.6149

"I can't tell you how many customers (and their friends) came in with the magazine. It was amazing.
Customers were literally coming out of the woodwork from the first ad we ran! The money and the traffic we received from your magazine was stunning. Thanks." - Carol, Showroom Manager @ Turner Bay.

"